Farmers' Savings Account
Farmers' Savings Account is a savings account uniquely designed for farmers – engaged in agriculture, pastoralists and fishing with attractive interest rates. The product is designed to specifically encourage the unbanked and underbanked farmers to save and transform their living via banking practices.
With a literacy rate of only 51.7%, the country's farming communities are prone to; frequent drought, lack of training and equipment, poor access to markets, and a low level of saving habits. The extravagant nature of spending during harvest seasons is mainly the driving factor of the low saving culture of the country.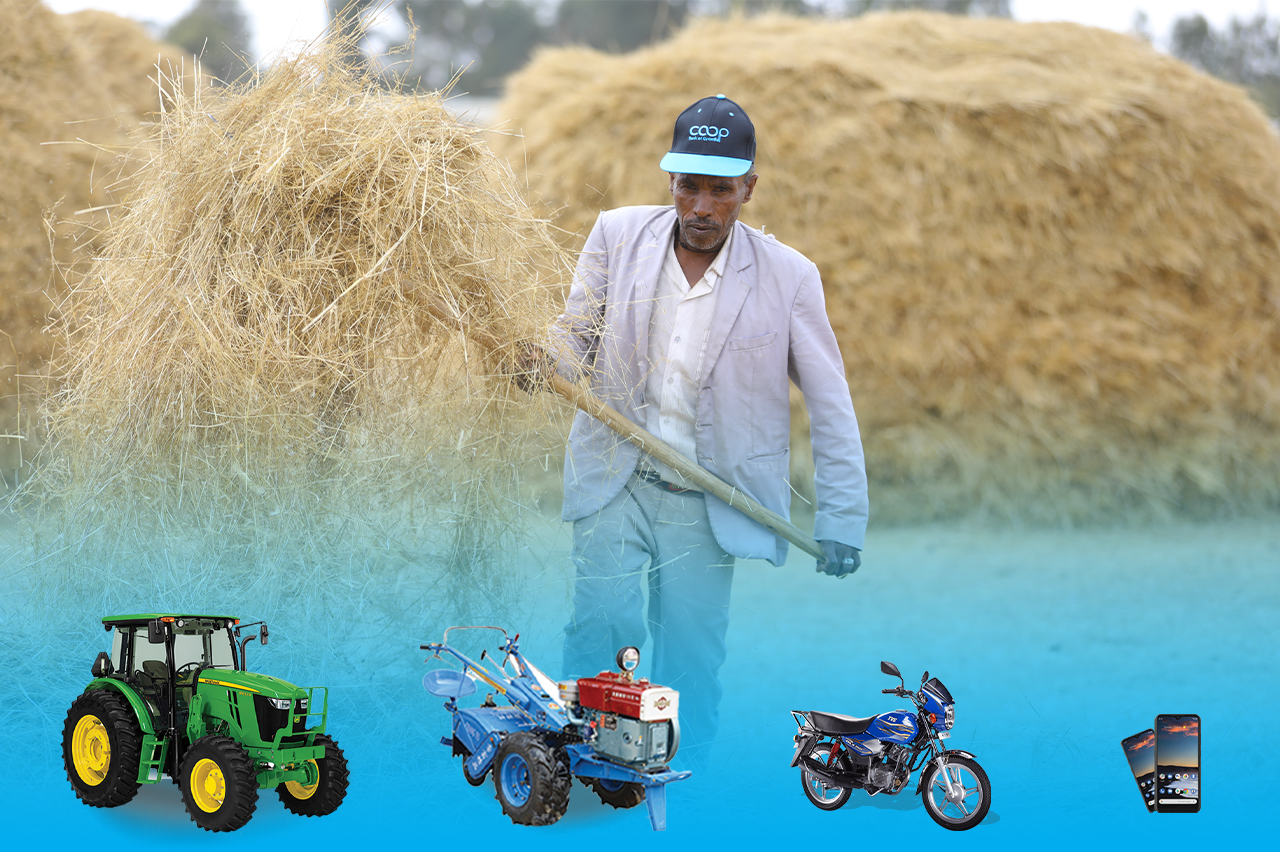 Through enhanced banking practices farmers can improve their livelihood by developing their saving culture, access to finance and basic technical support, obtain advisory services, purchase of new agricultural techniques and inputs, secure better seeds, fertilizer, and chemicals.
The product will have the following requirements and features;
The initial deposit is ETB 25.
All requirements for opening accounts shall be applicable, such as two passport-sized photographs, renewed ID cards including Farmers' Association ID cards, land ownership certificates, Pension ID cards, or others.
Better and attractive interest rates will be paid for this account higher than that of the regular savings account.
Capacity building and financial literacy trainings will be given, especially for well-performing savers.
Reward on a lottery method is arranged for beneficiaries of this account. Accordingly, various prizes related to and relevant to the agriculture sector will be offered by the bank.
Benefits of the Product for Farmers
It will assist the farmers to cover their operational expenses, expansion of their operation, or taking advantage of new opportunities available to them.
It also enables the farmers to build a better future and investment.
It will improve the farmer's access to banking services and modern agricultural inputs and techniques.
Apart from saving contributions to farm inputs, it enables the farmers to send their children to schools.