Card Banking
Coopbank's debit card provides you a 24/7 instant access to your accounts at any ATM and POS machines in the country.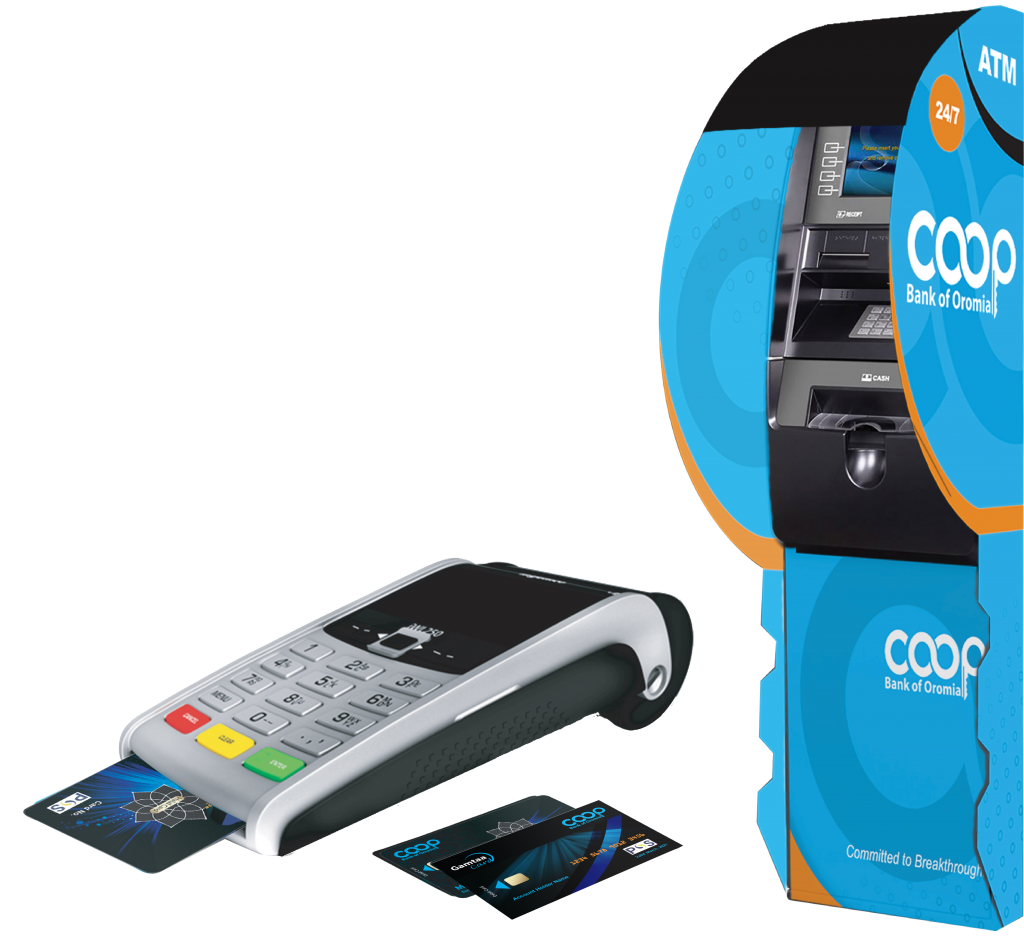 It enables you make convenient ATM transactions including:
Cash withdrawal
Fund transfer
Balance inquiry
With our debit card, POS transactions make your purchase easy and cashless. Because of the interoperability of the POS machines, you can use all the available POS machines on your check out.
Coopay-Ebirr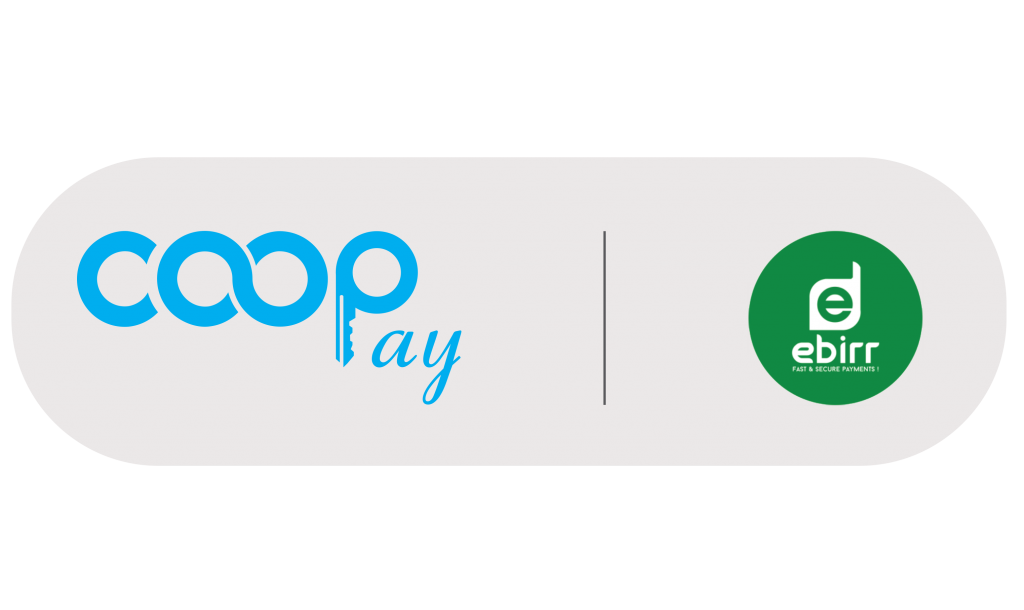 Coopbank is providing Coopay-Ebirr omnichannel financial services in partnership with ebirr a Fintech Company in Ethiopia. It is an ecosystem where you can make all the relevant transactions you need in your day to day life. From basic transactions such as paying for your mobile air time, you can send money to all corners of the country and make use of the bank's vast branch as well as agent networks. Additionally, through Coopay-Ebirr you can make payments at supermarkets, Ethiopian Airlines, DSTV payments,post-paid telephone bills and other utility bill payments.
In order to make the experience convenient to our customers, the bank has started traffic fine payment service through the platform where you can pay the fine on the spot saving the time, energy and money you waste to pay and collect your driving license from police stations in the traditional way.
Coopay-ebirr is equipped with new features to make digital banking a delightful experience.
Range of Services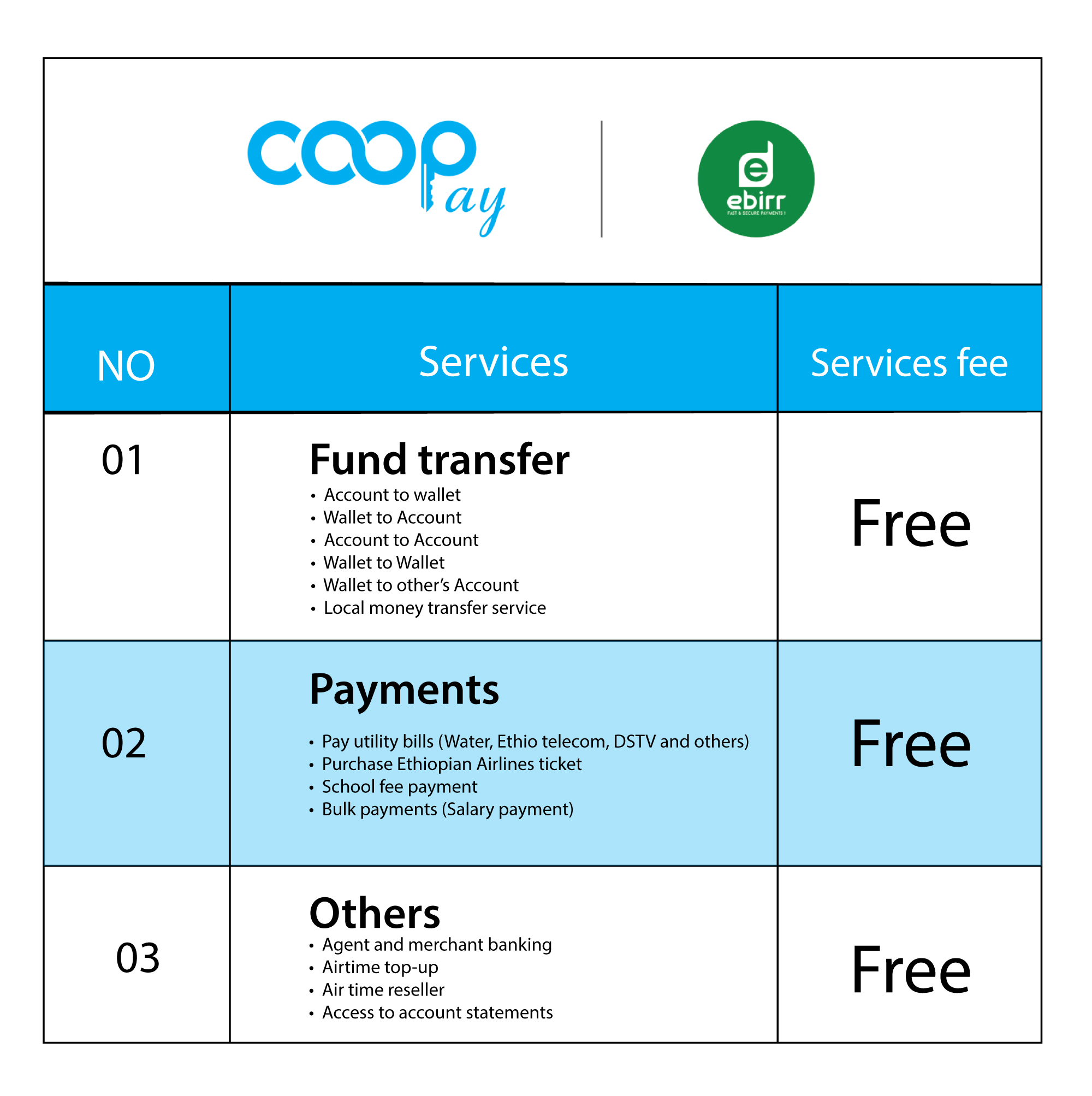 Click here for the full list of our agents throughout the country to enjoy cash-in, cash-out and registration for the agent services.
Dial *841# and register!
Download Coopay-ebirr mobile app from: