Card Banking
Coopbank's debit card provides you a 24/7 instant access to your accounts at any ATM and POS machines in the country.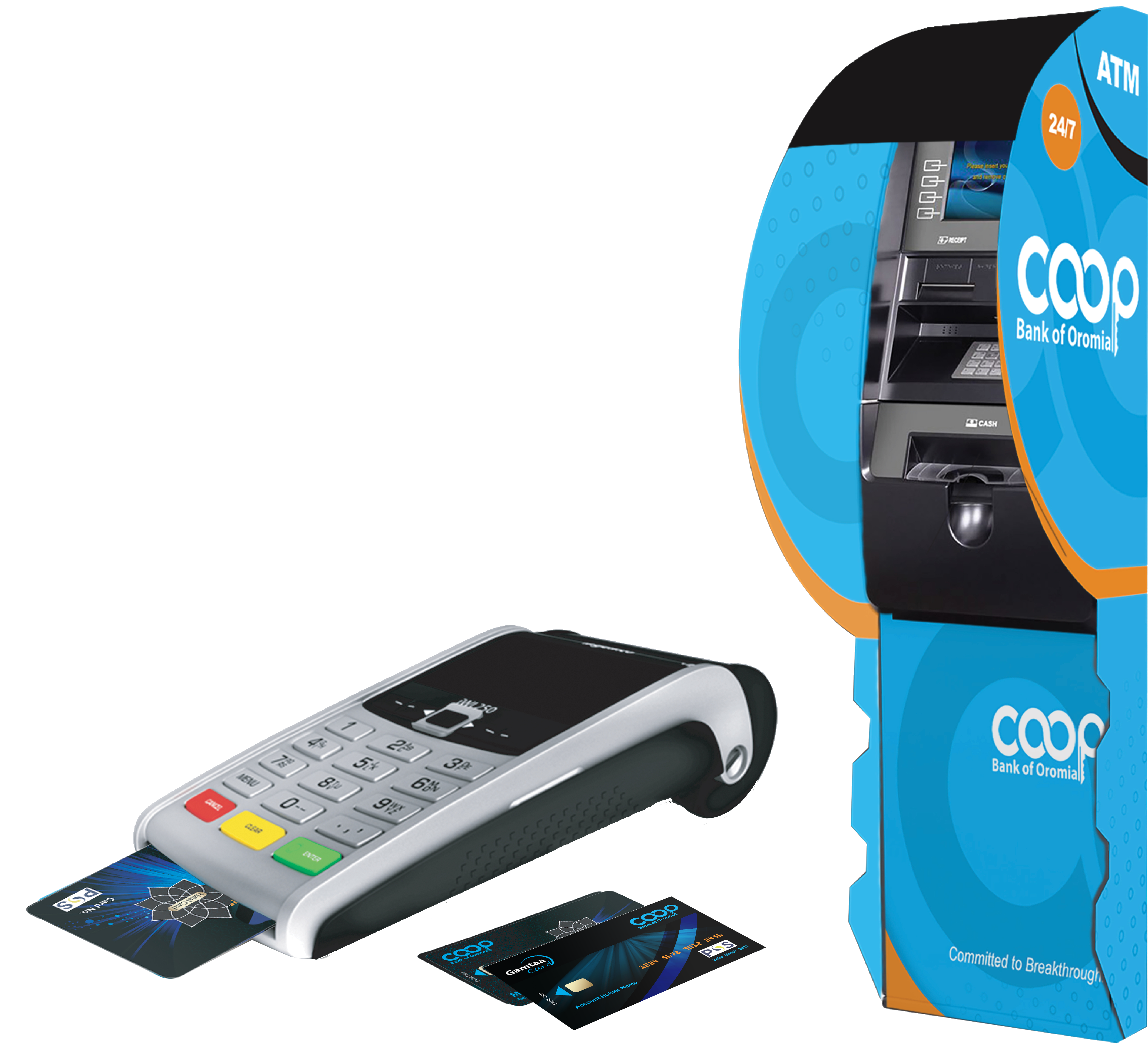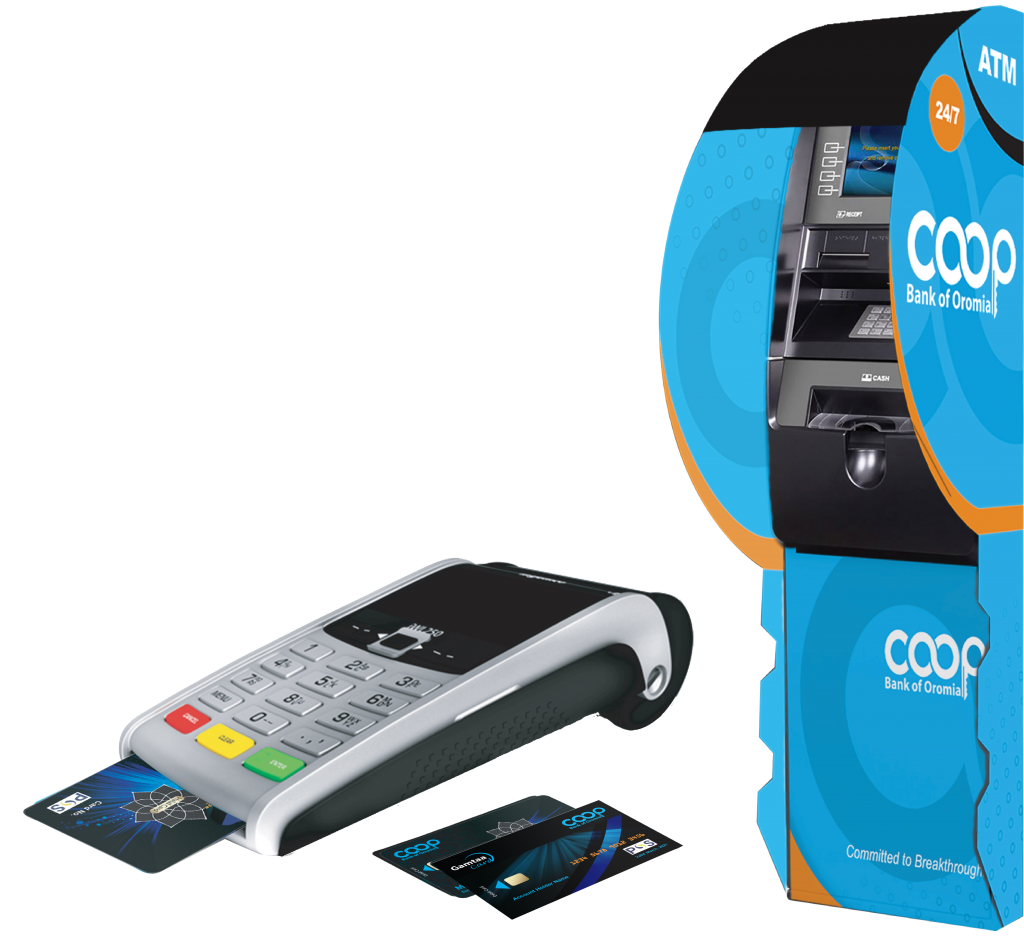 It enables you make convenient ATM transactions including:
Cash withdrawal
Fund transfer
Balance inquiry
With our debit card, POS transactions make your purchase easy and cashless. Because of the interoperability of the POS machines, you can use all the available POS machines on your check out.
Coopay-Ebirr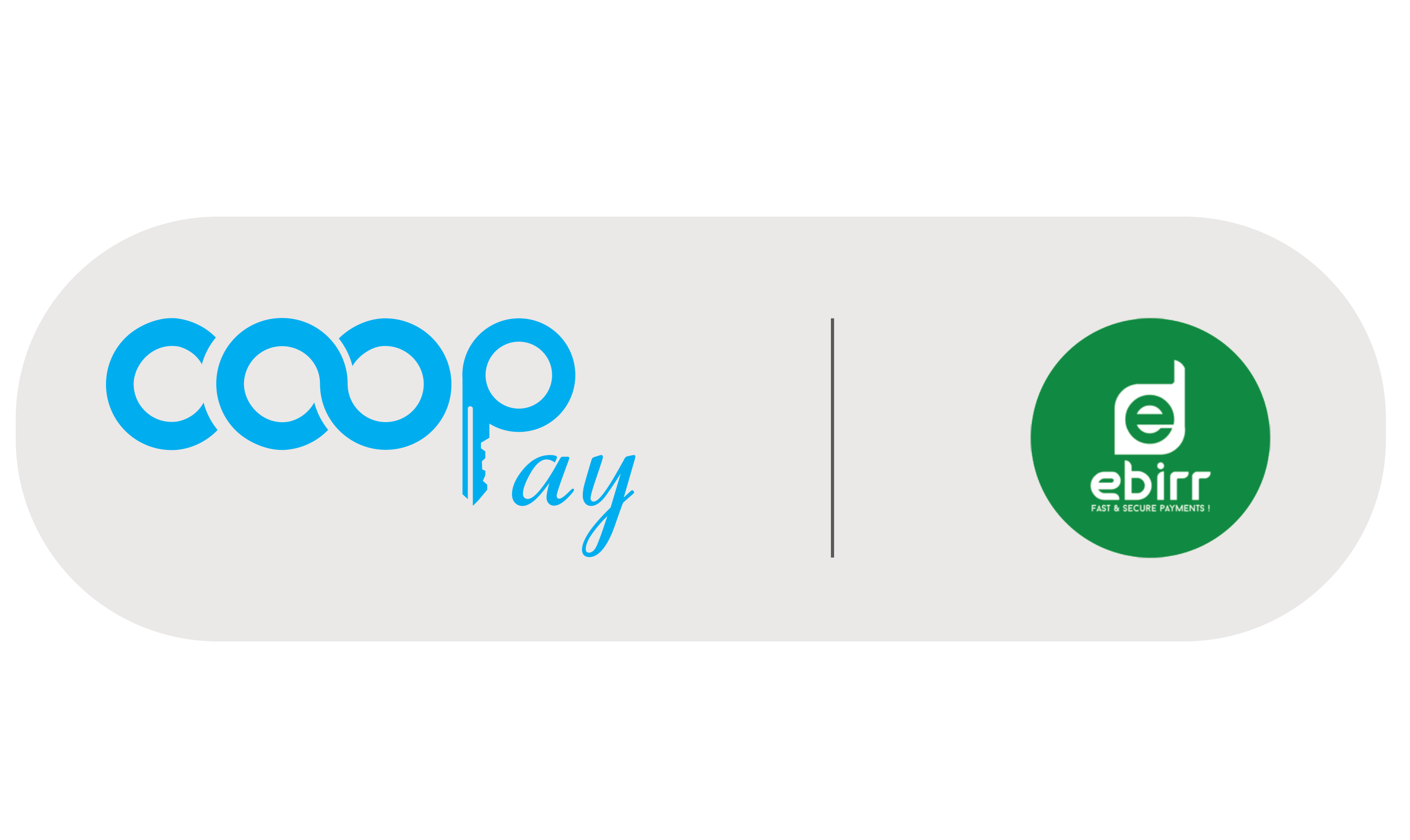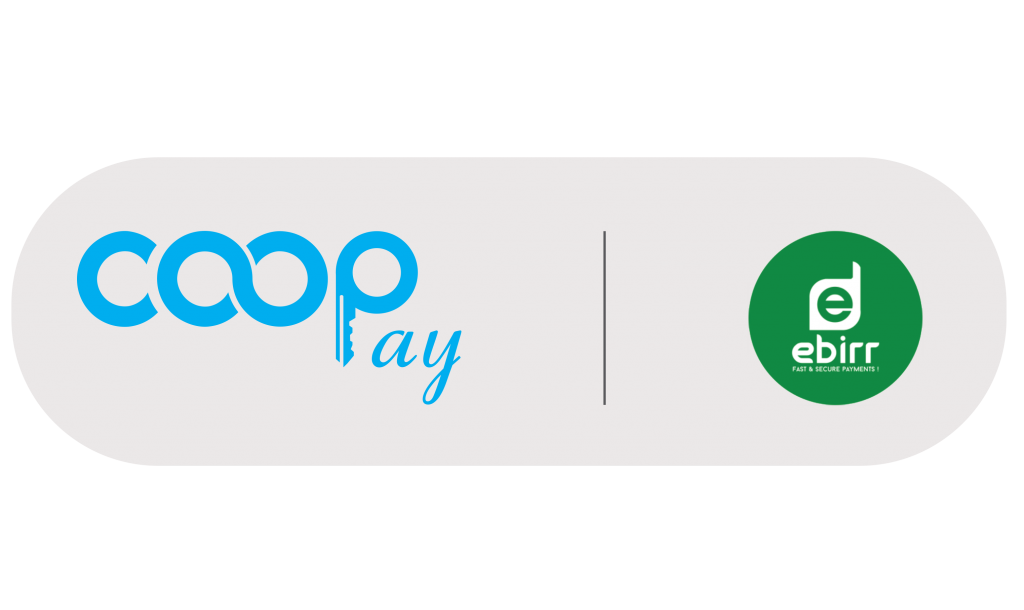 Coopay-Ebirr is a financial ecosystem provided by Coopbank in partnership with Ebirr, a fintech company in Ethiopia. With Coopay-Ebirr, you can easily access mobile banking and mobile money services to make all the relevant transactions you need in your day-to-day life. Whether you need to pay for your mobile airtime, send money to all corners of the country, or make use of the bank's vast branch and agent networks, Coopay-Ebirr has got you covered. This platform also lets you make payments for a range of services, including traffic fines, shopping, flight booking, DSTV, Canal+, water and electricity bills, telephone and other bills, making it the ultimate all-in-one solution for your digital banking needs.
Range of Services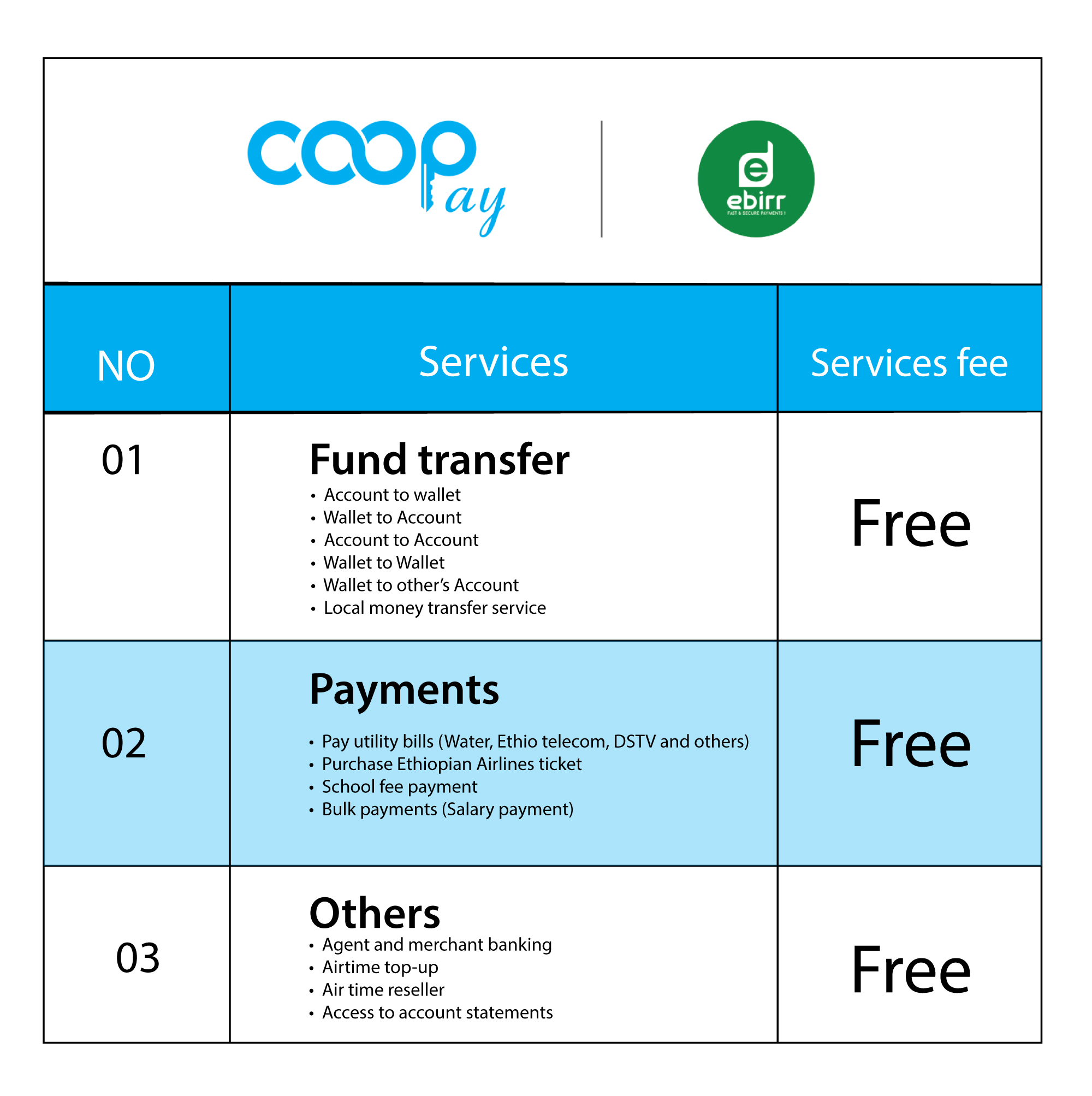 Click here for the full list of our agents throughout the country to enjoy cash-in, cash-out and registration for the agent services
Dial *841# and register!
Download Coopay-ebirr mobile app from: