Coopbank celebrates 18th anniversary, marks another milestone in fixed asset formation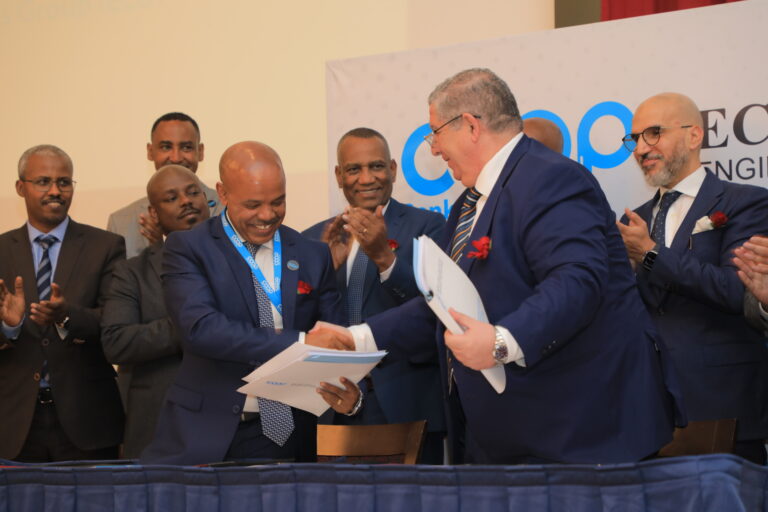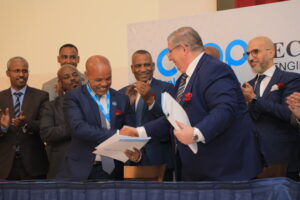 Cooperative Bank of Oromia, a leading private bank in Ethiopia, celebrated its 18th anniversary on March 8th, 2023. The bank has marked an exceptional growth record since its establishment in 2005, with a customer base of 10.4 million accounts and total assets worth ETB 137 billion.
As part of the bank's continued growth and sustainability, Cooperative Bank of Oromia has made significant progress in the formation of fixed assets, including the construction of buildings in selected towns. The bank has finalized its Transitional Headquarters building, due to commence service soon, and has engaged in pre-construction activities for the construction of the financial district tower to be built around the National Theatre. On its anniversary, the bank signed a consultancy agreement with Engineering Consultants Group (ECG) for consultancy services on its biggest-ever construction project, which will serve as the bank's main headquarters. Engineering Consultants Group (ECG) is a global company and a multi-disciplined firm with extensive experience in the sector and in consulting engineering. The bank also signed an agreement with Yirgalem Construction PLC for building the multipurpose building in Harar town.
Cooperative Bank of Oromia is committed to transforming the livelihoods of farmers and strengthening its value proposition for them and cooperatives. To achieve this, the bank engaged with Rabobank, the world's leading financial services provider for the food and agribusiness sectors, and signed a strategic agreement with Rabo Partnerships to position itself as the leading food and agribusiness bank in Ethiopia.
The bank's CEO expressed his gratitude to the bank's esteemed stakeholders and guests who attended the event and reaffirmed the bank's commitment to leveraging networking opportunities, the best technology, and human capital to deliver what is expected of the bank by its stakeholders. The bank's continuous growth and sustainability initiatives are a testament to its commitment to providing excellent financial services and impacting the lives of millions of people.